Happy Family Day!  Here in Ontario it's our first long weekend of the year, Family Day. I'm grateful for an extra day to get things done…sometimes the weekends are just not enough time to get everything done.
Last year I made some cards and invitations for a bakery in a small town outside of London.  I kept the design simple, but I loved the impact the white space and the bright colours had.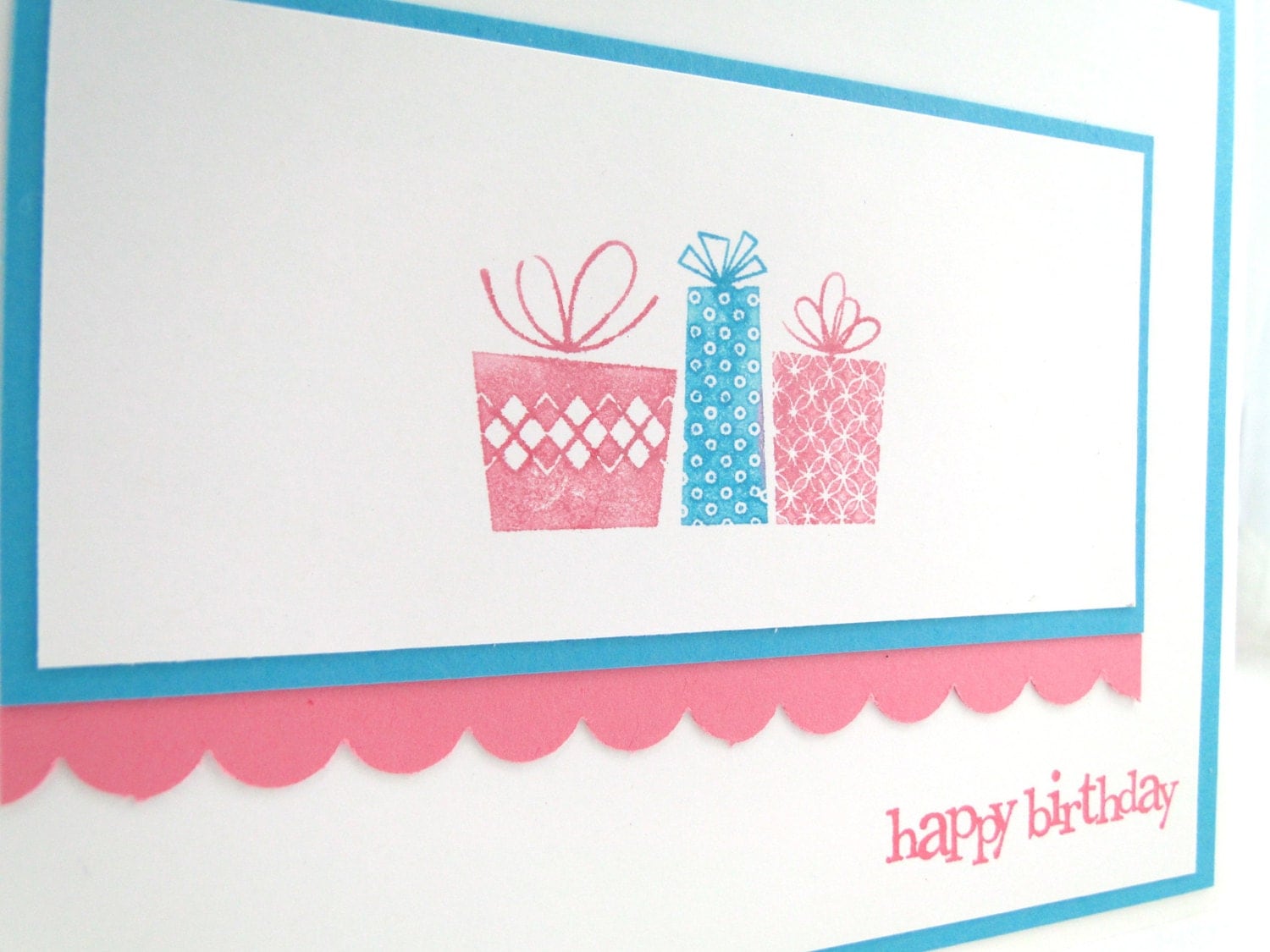 I love this turqoise and pink card, the little scalloped edge, the patterns on the presents…love it!
I made another card to coordinate with the pink and turquoise and this time, I used the balloon stamp from the set.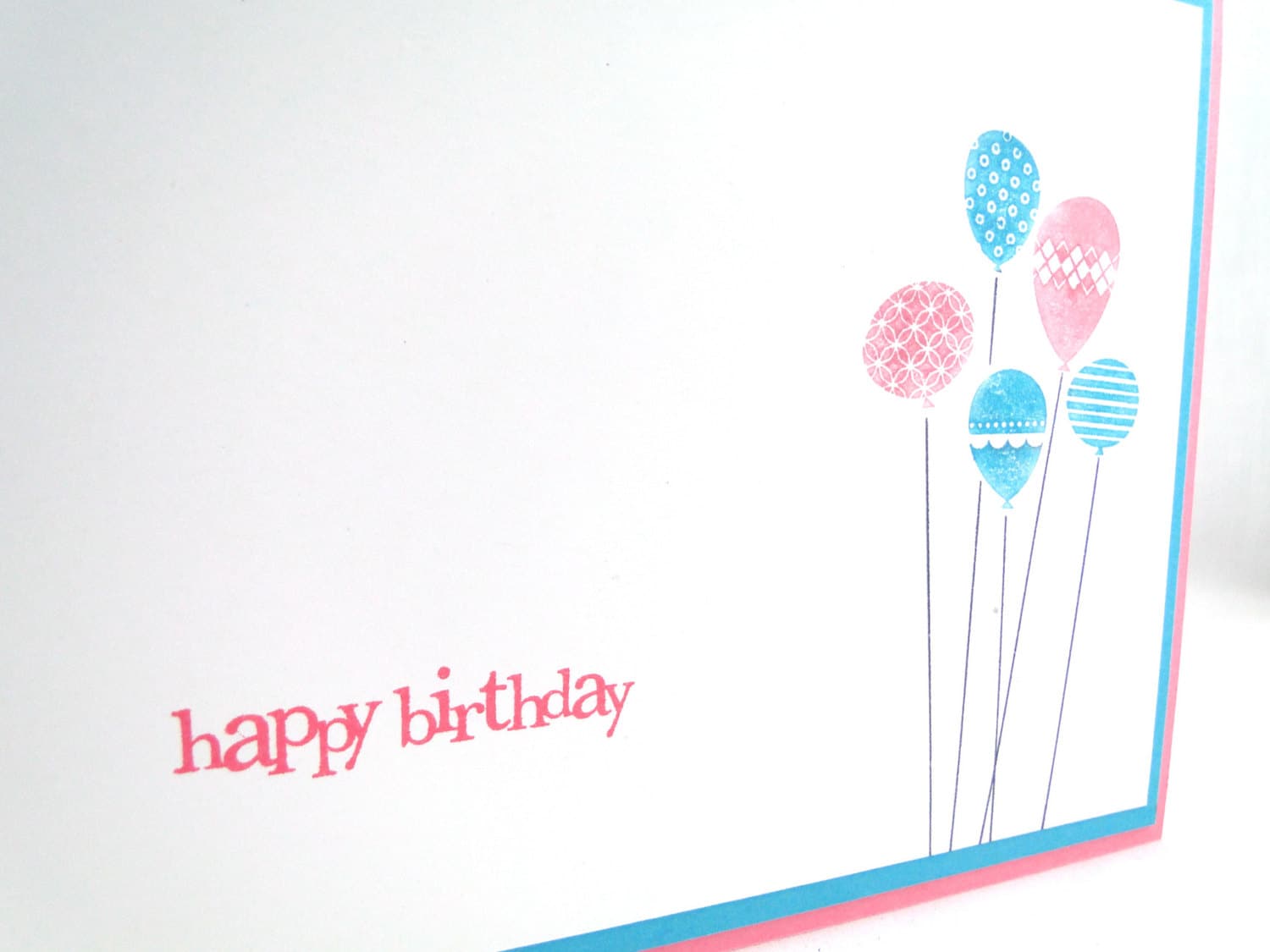 I don't often use bright colours, I tend to stick to the earthy colours, but I love how these looks and need to remember to branch out from my routine.
Both cards are available in the A Paper Buffet shop and I've got more to list and share with you.
Happy Monday!